MINI2 Newbie
Join Date: Aug 2011
Location: Mansfield
Local Time: 06:40 PM
Posts: 40
Mentioned: 0 Post(s)
Quoted: 3 Post(s)
Wide Arch/Track-long wheelbase R53
---
Thought i had better share this with you all, its a R53 that was built as a daily driver/ track day car, suspension was modified, moved forward and outwards, to help move the weight ditribution to create an even better handling Mini.
After the suspension came the one off bodykit, complete with the front and rear bumpers, which help to cover the 1800mm track, and 2500mm wheelbase.
All the suspension is height adjustable so from day to day, to track driving it can be adjusted, wheels are 8x18 and 225/45 tyre as car is a daily driver wheels and tyres were chosen for our British roads instead of track days, other combinations are at owners choice but ride height in pics is 105mm from floorpan to the ground.
Brakes have had a revamp, using 330mm fr and 300mm rr discs with standard calipers as they seem a big upgrade with just the disc increase.
The car other than the suspension brakes and bodywork is currently standard as the whole project was to make the car handle the best it could given a few choice mods.
Everything is available DIY or fitted from DJM-motorsport.co.uk, just have a look at what they can do anyway some pics to follow love or hate lets have ya feedback.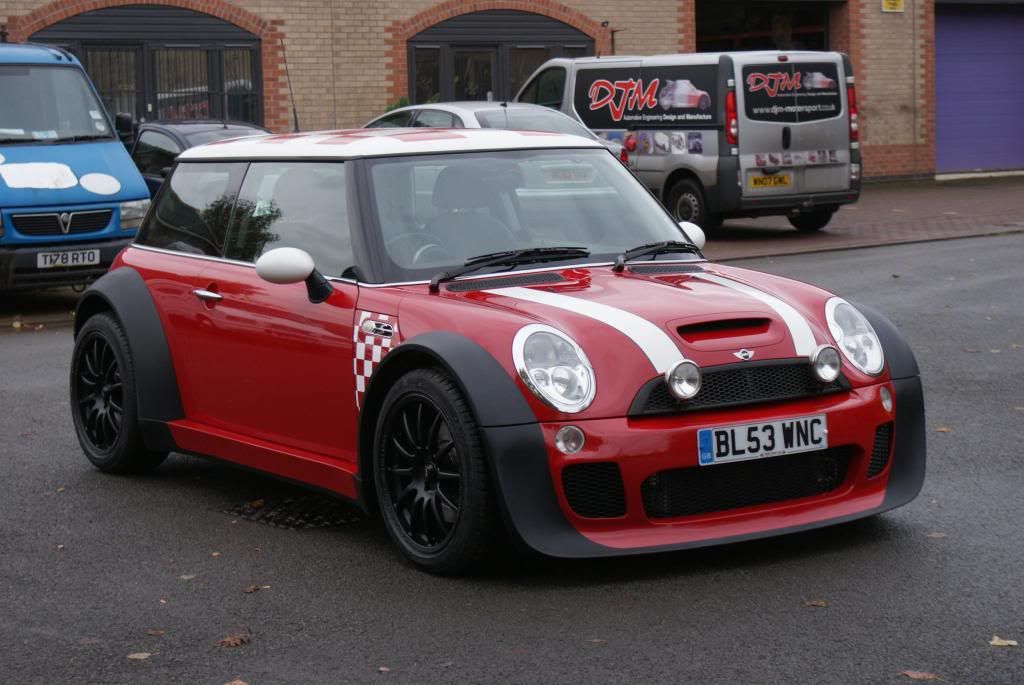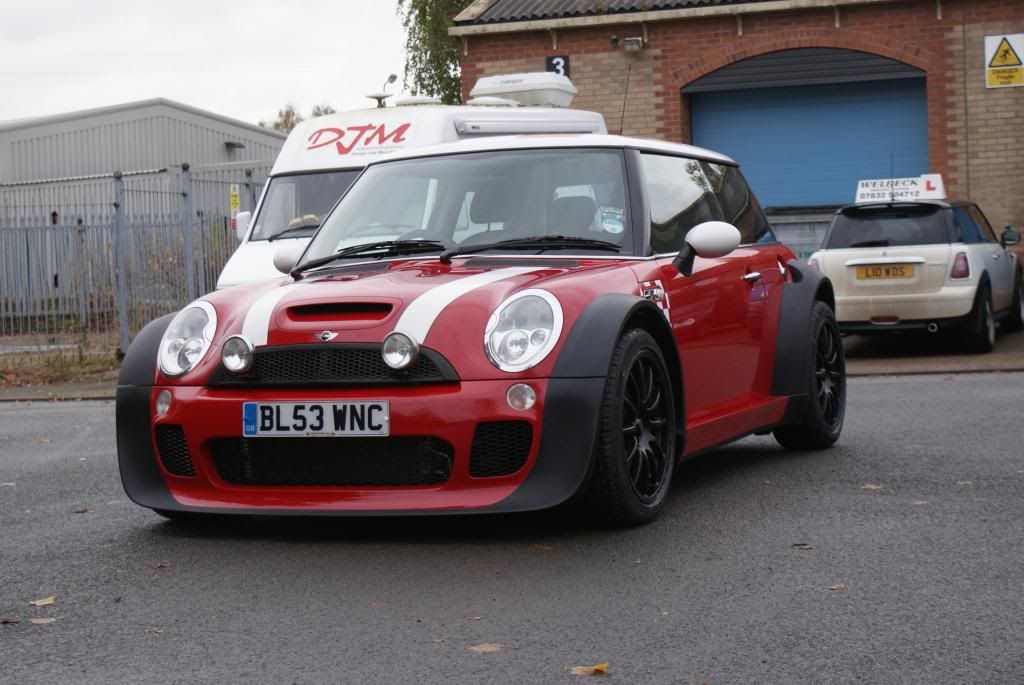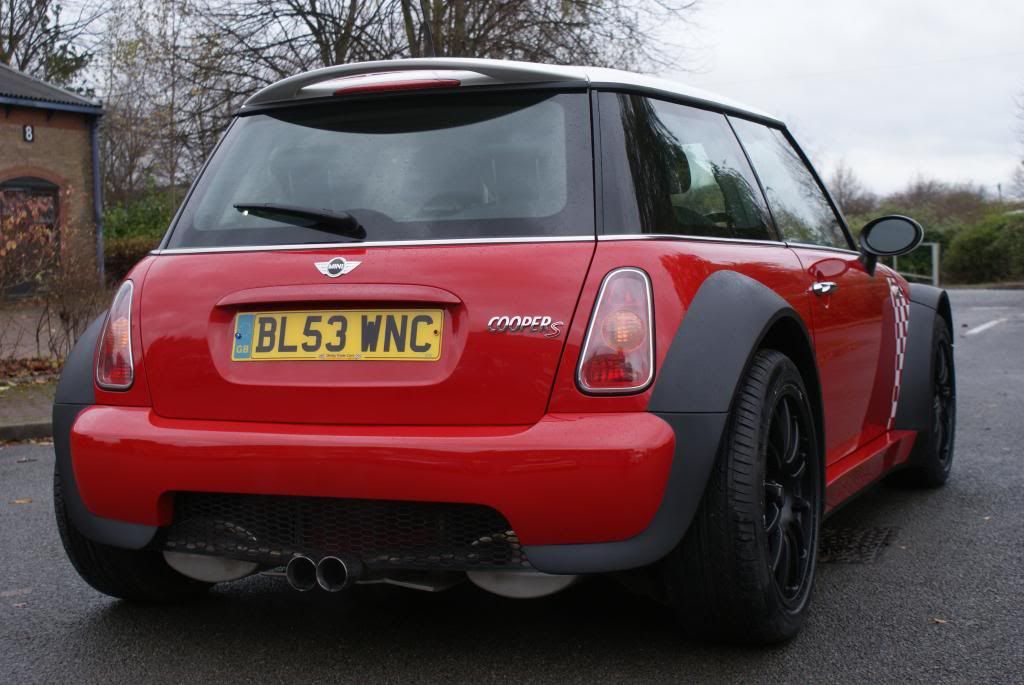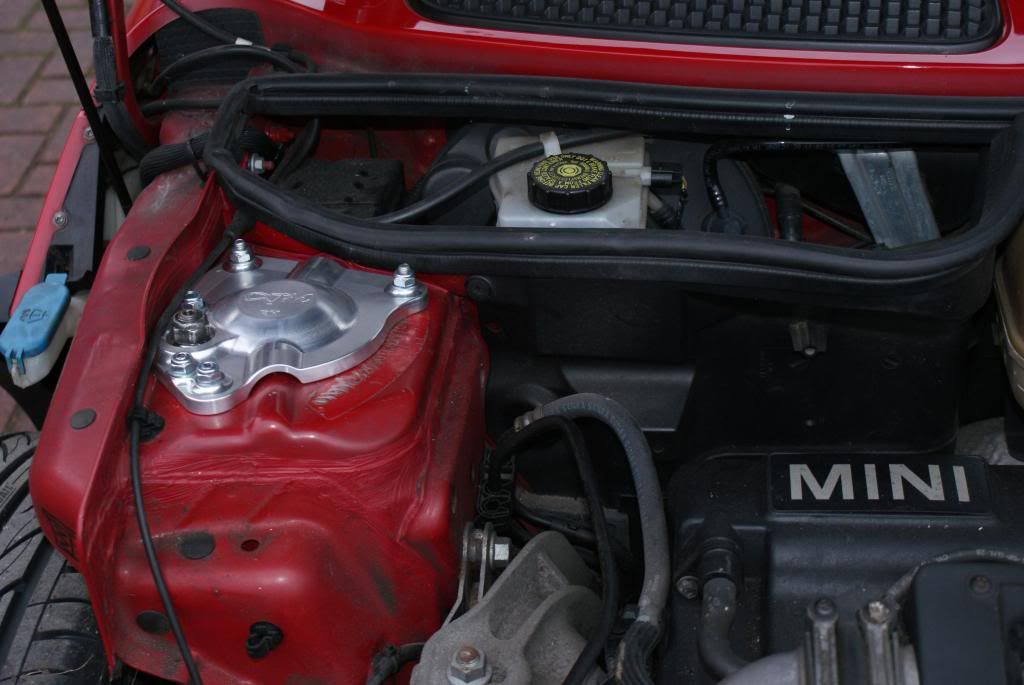 | | |
| --- | --- |
| Thanks for this post from: | |
MINI2 Newbie
Join Date: Jun 2006
Local Time: 09:40 AM
Posts: 4
Mentioned: 0 Post(s)
Quoted: 0 Post(s)
Is the front camber non-adjustable?
MINI2 Newbie
Join Date: Aug 2011
Location: Mansfield
Local Time: 06:40 PM
Posts: 40
Mentioned: 0 Post(s)
Quoted: 3 Post(s)
Quote:
Is the front camber non-adjustable?
Hi pal looking at the image of the new top mount i would say no, think it would have been worked out what was correct and set at that, adjustment would have to be agreed with DJM, so not too sure if further adjustments would be needed.
MINI2 Newbie
Join Date: Aug 2011
Location: Mansfield
Local Time: 06:40 PM
Posts: 40
Mentioned: 0 Post(s)
Quoted: 3 Post(s)
Currently Active Users Viewing This Thread: 1

(0 members and 1 guests)