| | |
| --- | --- |
| New Blog Post - Castle Combe Circuit: Track Shenanigans | |
General Discussion
Use this forum to discuss MINI topics which are not related to other forums. Posts may be moved from here to alternative forums by the moderators without notice
Feb 11th, 2014, 09:47 AM
New Blog Post - Castle Combe Circuit: Track Shenanigans
---
Every driver gets that itch every now and then, Its the NEED FOR SPEED!!!
This thirst for speed would be settled on the Castle Combe circuit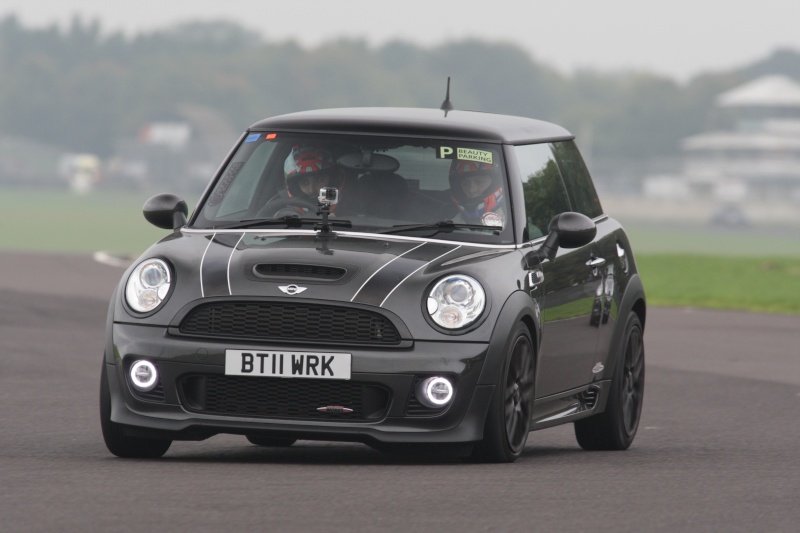 Castle Combe Circuit: Track Shenanigans | JCW Adventures
I have taken all the feedback in and the website will soon under go its facelift
Thank you for all your continued support and input
Ali
Twitter – Mr_M1R
Instagram – d4rkhorse
Youtube – AMAUTOS7
Thanks for this post from:
Currently Active Users Viewing This Thread: 1

(0 members and 1 guests)
Thread Tools
Rate This Thread
| | |
| --- | --- |
| Posting Rules | |
» Recent Threads
Looking for Mini-experienced mechanic / garage
Last post by
halesowenmum
0 Replies, 90 Views
De-crudding my paintwork
Last post by
halesowenmum
7 Replies, 593 Views
Visual boot radio
Last post by
Mid Life Mini
1 Replies, 107 Views
Mini One 2004 COnvertible Window Problem
Last post by
duncanwood
1 Replies, 616 Views
Convertible roof problem.
Last post by
duncanwood
12 Replies, 30,010 Views
mini connected HELP
Last post by
jamie w
0 Replies, 142 Views
MINI Cooper 07 R Version
Last post by
SADAMS1980
2 Replies, 194 Views
2nd hand JCW Sytner Coventry
Last post by
LA3195
6 Replies, 839 Views
Liquid Yellow MINI Cooper poll and showcase! Show your LY MINI pictures here!
Last post by
wiesel59
117 Replies, 48,190 Views
HELP!!! Replacing rear seats.
Last post by
Angib
1 Replies, 252 Views
Jcw question!
3 Replies, 253 Views
Power Steering Pump DIY
Last post by
Amithlon
52 Replies, 63,345 Views
Separated harmonic balancer
Last post by
heathwebbo
1 Replies, 157 Views
Has anybody chipped/re-mapped a petrol countryman one?
Last post by
Caveman
2 Replies, 288 Views
R56 Footwell module dead
Last post by
miniuy
4 Replies, 723 Views
Need Help Removing Interior Trim On Mini R56
Last post by
Quinnn
0 Replies, 235 Views
Brake servo stopped working!
Last post by
Joe 90
0 Replies, 197 Views
BMW Engined Cooper D fuel consumption?
Last post by
nigel207
108 Replies, 35,097 Views
Back Up Light stays on
1 Replies, 269 Views