| | |
| --- | --- |
| New Blog Post - Summer of Speed: Goodwood - Festival Of Speed 2014 | |
General Discussion
Use this forum to discuss MINI topics which are not related to other forums. Posts may be moved from here to alternative forums by the moderators without notice
Aug 26th, 2014, 06:43 PM
New Blog Post - Summer of Speed: Goodwood - Festival Of Speed 2014
---
I am back with a new Blog Post!!!
Before I left to do MTTS I made yearly visit to the Goodwood: Festival of speed courtesy of MINI UK
Look at the end of the blog to see me do the ALS Challenge with my own bat way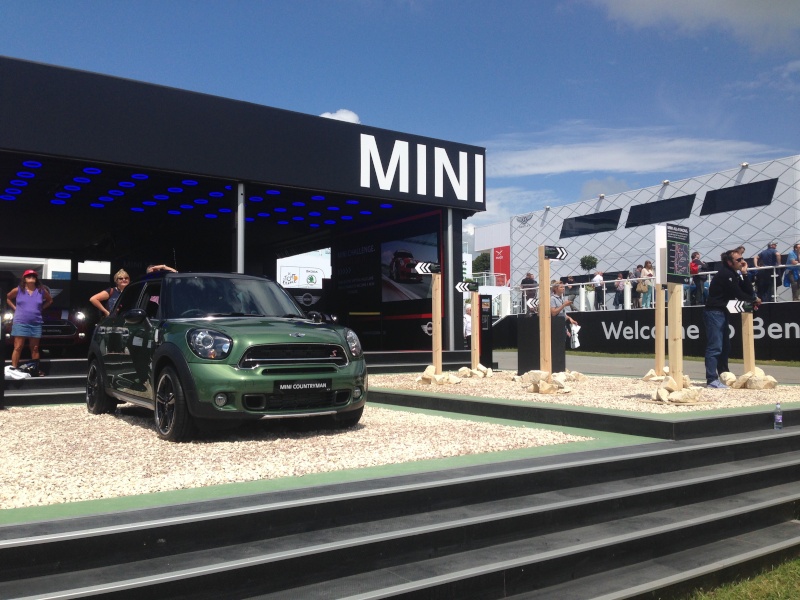 Summer of Speed: Goodwood Festival of Speed 2014 | JCW Adventures
Currently Active Users Viewing This Thread: 1

(0 members and 1 guests)
Thread Tools
Rate This Thread
| | |
| --- | --- |
| Posting Rules | |
» Recent Threads
Heating Issue
Last post by
Emonator
0 Replies, 1 Views
New Online Magazine for Track Day Enthusiasts
Last post by
AutoTrackDay
30 Replies, 5,789 Views
Fan Stays on after Switching off Engine
Last post by
burakace
3 Replies, 409 Views
PAS Fluid Leak HELP!!
Last post by
SeanC
8 Replies, 770 Views
MOT Advisories - Would you buy this car?
Last post by
SeanC
2 Replies, 196 Views
Erratic engine speed when cold
Last post by
tyred bob
1 Replies, 306 Views
Clutch/engine problem
Last post by
jamieeccles123
0 Replies, 96 Views
Key scratch to body work - Edinburgh
Last post by
Dudlg0
0 Replies, 104 Views
MINI Remote Central Locking Won't Unlock
Last post by
KrisL
0 Replies, 110 Views
help needed for choosing the tensioner
Last post by
tianfa1
0 Replies, 112 Views
R56 Footwell module dead
Last post by
yourmate
7 Replies, 1,380 Views
Annoying vibration in the dashboard
Last post by
ryanharris
8 Replies, 3,292 Views
LED Daytime running lights - retro fit
Last post by
french01
7 Replies, 1,496 Views
What Sat nav cd do I need?
Last post by
uk_ricky_uk
1 Replies, 113 Views
Paint warrenty
Last post by
The Nun
1 Replies, 129 Views
Drivers door actuator, fitment?
Last post by
uk_ricky_uk
2 Replies, 465 Views
Misfiring R55 JCW engine in 6th gear between 2k-3k RPM with throttle wide open
Last post by
Mr Muffin
8 Replies, 928 Views