| | |
| --- | --- |
| New Blog Post - Summer of Speed: Goodwood - Festival Of Speed 2014 | |
General Discussion
Use this forum to discuss MINI topics which are not related to other forums. Posts may be moved from here to alternative forums by the moderators without notice
Aug 26th, 2014, 06:43 PM
New Blog Post - Summer of Speed: Goodwood - Festival Of Speed 2014
---
I am back with a new Blog Post!!!
Before I left to do MTTS I made yearly visit to the Goodwood: Festival of speed courtesy of MINI UK
Look at the end of the blog to see me do the ALS Challenge with my own bat way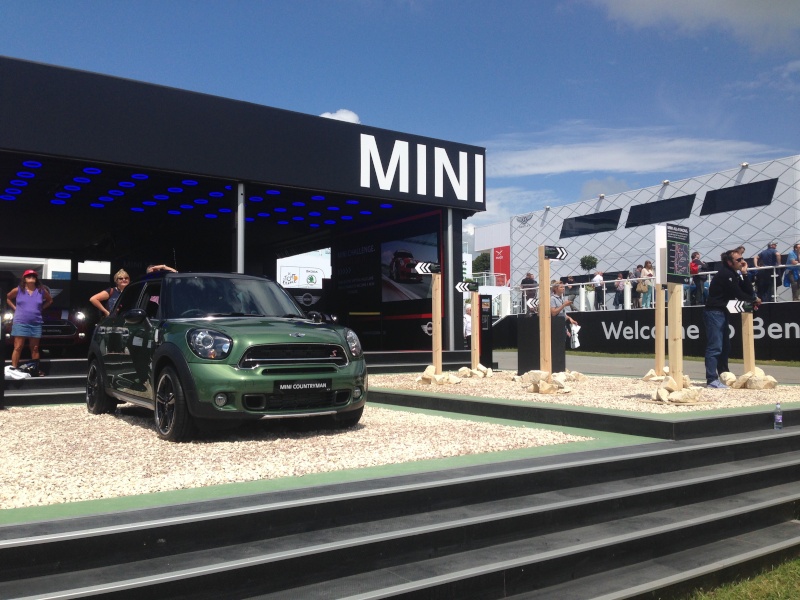 Summer of Speed: Goodwood Festival of Speed 2014 | JCW Adventures
Currently Active Users Viewing This Thread: 1

(0 members and 1 guests)
Thread Tools
Rate This Thread
| | |
| --- | --- |
| Posting Rules | |
» Recent Threads
Bulbs behind heater controls
Last post by
ScreamMini
0 Replies, 33 Views
Factory JCW thermostat housing
Last post by
nimpy
0 Replies, 25 Views
Naming your MINI?
Last post by
noithatvanphong60
78 Replies, 21,827 Views
Mini Button
0 Replies, 55 Views
Just bought a EB mini cooper S 2003
Last post by
pastytreat
2 Replies, 162 Views
Mini Cooper N/A rally build
Last post by
Rally370
94 Replies, 35,960 Views
Information about visibility pack
7 Replies, 1,219 Views
Looking to replace crankshaft or having original machined.
Last post by
Zgenius
0 Replies, 157 Views
New Owner
Last post by
pastytreat
0 Replies, 113 Views
Mini Rocketman Is Back?
Last post by
mab01uk
0 Replies, 115 Views
Mini Cooper R56 Radio Problem
Last post by
Dooper09
2 Replies, 1,935 Views
Thinking of getting a 2011base
Last post by
kllrbee
0 Replies, 201 Views
2nd hand mini experience
6 Replies, 1,470 Views
Need Help Protecting My Mini
Last post by
mikeyt
3 Replies, 606 Views
2015 Countryman
Last post by
mikeyt
1 Replies, 385 Views
Durable car covers for your Mini Cooper
Last post by
mini2mini2
3 Replies, 172 Views
Making a grunt sound
Last post by
Oneboat
2 Replies, 237 Views