| | |
| --- | --- |
| New Blog Post - Summer of Speed: Goodwood - Festival Of Speed 2014 | |
General Discussion
Use this forum to discuss MINI topics which are not related to other forums. Posts may be moved from here to alternative forums by the moderators without notice
Aug 26th, 2014, 07:43 PM
New Blog Post - Summer of Speed: Goodwood - Festival Of Speed 2014
---
I am back with a new Blog Post!!!
Before I left to do MTTS I made yearly visit to the Goodwood: Festival of speed courtesy of MINI UK
Look at the end of the blog to see me do the ALS Challenge with my own bat way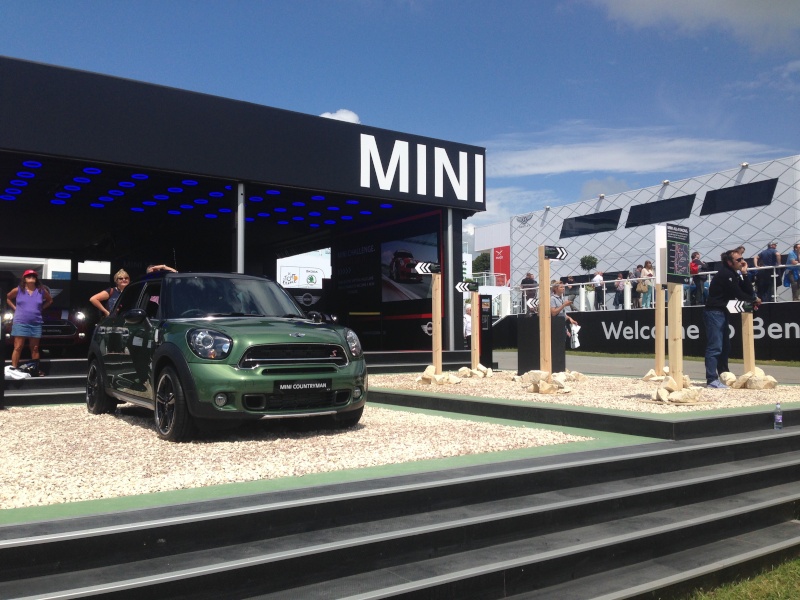 Summer of Speed: Goodwood Festival of Speed 2014 | JCW Adventures
Currently Active Users Viewing This Thread: 1

(0 members and 1 guests)
Thread Tools
Rate This Thread
| | |
| --- | --- |
| Posting Rules | |
» Recent Threads
Mini one power steering
Last post by
Bsouthby
2 Replies, 95 Views
Run flat/ DSC light fault
1 Replies, 66 Views
Finding Final Stage (Hedgehog) Resistor
Last post by
crackernibbles
9 Replies, 1,074 Views
Bonnet Catch not Latching
Last post by
tnoy66
8 Replies, 401 Views
Heeeelllp!!
Last post by
cristo
1 Replies, 119 Views
Expansion Tank - Alternatives?
Last post by
ihughes
3 Replies, 303 Views
Gtt260 mcs seen
Last post by
ihughes
3 Replies, 546 Views
JCW Turbo wastegate issue??
Last post by
Richard of the Hills
1 Replies, 292 Views
Mini Servicing, non "Mini Garage"
Last post by
Richard of the Hills
6 Replies, 1,879 Views
2005 mcs throttle monitoring fault
Last post by
crazyyardie
0 Replies, 182 Views
Supercharger Oil
Last post by
markwazere
2 Replies, 307 Views
New mini
Last post by
Stefan1127
0 Replies, 158 Views
Review - AEM Cold Air Intake
Last post by
mikewake
0 Replies, 173 Views
exhaust manifold glowing red on cooper s
Last post by
CCroker
16 Replies, 4,990 Views
2011 Mini S Oil Change Light Reset
Last post by
Wildspark
1 Replies, 436 Views
04 S won't start, battery reads fine, so does alternator
Last post by
Restyle
1 Replies, 271 Views