MINI2 Newbie
Join Date: Apr 2014
Local Time: 02:28 AM
Posts: 32
Mentioned: 0 Post(s)
Quoted: 0 Post(s)
R56 Cooper compression test help
---
Hi guys still having the idle/misfire problem on the cooper tried everything,Still thinking a block / cylinder head problem or head gasket i tested the compression again today plugs removed and dry and got totally different readings from the last test..... possible as my mates guage is old i used a newish one this time around.......looks very odd....seems way too high and a differential between 2+4 any ideas anyone
CYL 1-205
CYL 2-218
CYL 3-205
CYL 4-225
CYL 1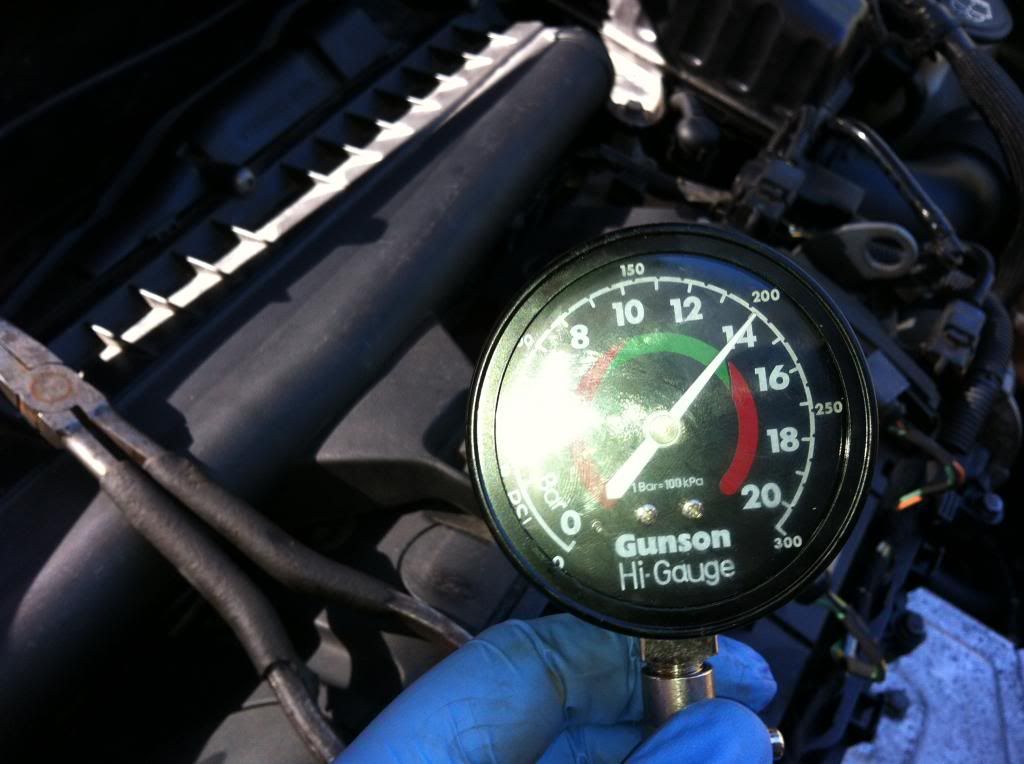 CYL 2
CYL 3
CYL 4
MINI2 Newbie
Join Date: Jun 2014
Local Time: 02:28 AM
Posts: 16
Mentioned: 0 Post(s)
Quoted: 0 Post(s)
There's normally a 10% difference which is acceptable.
Did you use a screw-in type of tester? From the picture it looks like a push-fit type which isn't so effective. I used to warm up the engine before taking readings and keep the throttle open.
If there's a wide discrepancy in readings,then squirt some light oil into the plug hole. If compression improves,then it indicates a piston problem. If no difference,then it could be a valve problem. The Haynes manual quotes 8-12 bar with 3 bar maximum difference between cylinders.
Currently Active Users Viewing This Thread: 1

(0 members and 1 guests)