MINI2 Newbie
Join Date: May 2008
Local Time: 09:35 PM
Posts: 16
Mentioned: 0 Post(s)
Quoted: 0 Post(s)
Very nice mate, well done.
Clubman 'S' Power
Quote:
that does look fab!
i might have gone for white C pillars myself, but like I said, it does look great as it is
I agree would have went for white C pillars, still looks good
MINI2 Newbie
Join Date: Dec 2004
Local Time: 01:35 PM
Posts: 16
Mentioned: 0 Post(s)
Quoted: 0 Post(s)
The original plan was to get the white C-pillars but in the end we opted for red as we reckoned that would be the cooler look.
I've already had someone offer to buy it from me
MINI2 Master
Adgeman - I
love
the white roof! Very, very nice looking - good for you! Perhaps MINI will take a cue?
---
First love: MC CVT Indi Blue/White '04
Past MINI: MC CVT PW/Black '06
Present MINI: MCCa Pure Silver/BLK '09 w/roof rails
MINI2 Regular
Join Date: May 2008
Location: Hook, Hampshire
Local Time: 09:35 PM
Posts: 255
Mentioned: 0 Post(s)
Quoted: 0 Post(s)
i would of had the top of the c pillar in black to match the rest of them but it still looks awsome!
DragonWagonFlyer ClubmanS
The bumpers are the problem, long term!
From experience in the paint industry, I know that aftermarket paint tends to crack.
It'd be nice if Mini actually cared about the owners and let us decide if we want BLACK paint or plastic on the rear/top.
nice one mate i also have colour coded c pillers on my clubby d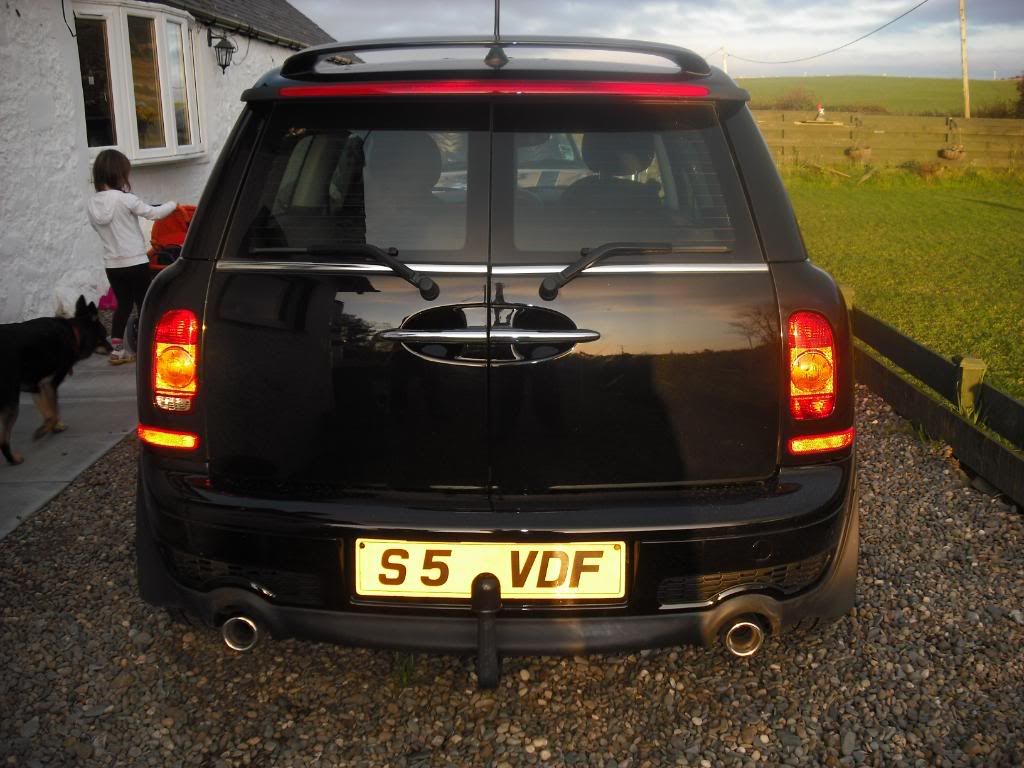 and heres the custom paint on the wifes clubby d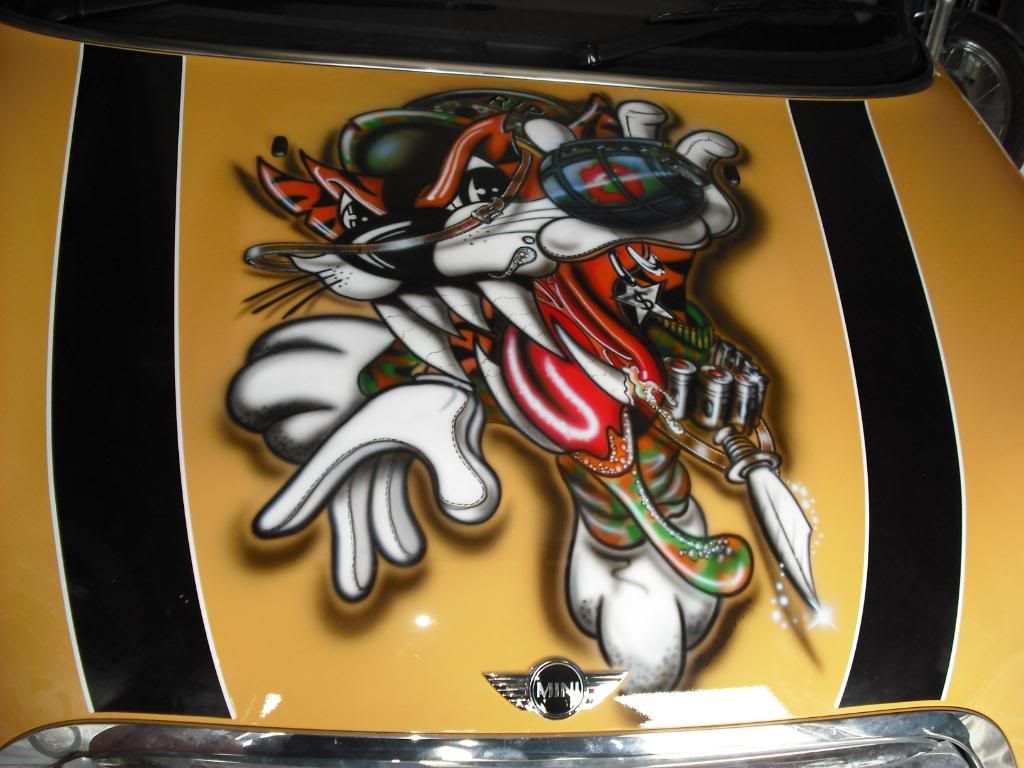 johnboy
Never to old to have fun
Join Date: Oct 2008
Location: Surrey
Local Time: 09:35 PM
Posts: 320
Mentioned: 0 Post(s)
Quoted: 0 Post(s)
Remind me not to cross her then
That's sure a one of
great
LinkBacks (?)

LinkBack to this Thread: https://www.mini2.com/forum/mini-clubman/167259-picked-up-my-new-custom-painted-clubman.html

Posted By
For
Type
Date
Generally Clubman
Post #0

Refback

Apr 4th, 2009

07:27 PM

Generally Clubman
Post #0

Refback

Jan 29th, 2009

10:24 PM

Generally Clubman
Post #0

Refback

Jan 29th, 2009

01:24 AM

Generally Clubman
Post #0

Refback

Jan 29th, 2009

12:26 AM

Generally Clubman
Post #0

Refback

Jan 29th, 2009

12:16 AM

Generally Clubman
Post #0

Refback

Jan 28th, 2009

11:50 PM

Generally Clubman
Post #0

Refback

Jan 28th, 2009

11:38 PM

Generally Clubman
Post #0

Refback

Jan 28th, 2009

11:03 PM

Generally Clubman
Post #0

Refback

Jan 28th, 2009

10:57 PM

Generally Clubman
Post #0

Refback

Jan 28th, 2009

10:43 PM
Currently Active Users Viewing This Thread: 1

(0 members and 1 guests)