I think other people get theirs from the USA
Hi All, Does anyone know of any websites or physical stores in Australia that offer after market MINI mods, bits, parts etc similar to those of MINI Madness or MINI Mania? I've looked all over the place and haven't come across anything? Overseas shipping is going to kill me if I keep doing...
www.mini2.com
Not in Melbourne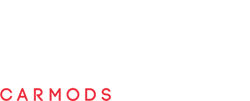 Discover the best quality and huge range of Exhausts at CarMods Australia. BEST PRICE GUARANTEED. Contact 07 5649 8778 or Drop Us an email
www.carmodsaustralia.com.au
Don't people in Australia drive big utes and cars instead, so maybe don't have the market for performance MINI parts.