Hi All,
I recently had installed a set of front/rear sensors - nothing expensive, but although I might now realise this perhaps wasn't a sensible purchase, just reaching out to anyone who has also done this.
The sensors actually work very well, but the problem is with the front sensors - when it rains, the sensors occasionally activate, which is very annoying.
Is there something I can do to make it work correctly? The instructions detailed the cable connection as below, which 'should' have resulted in the front sensors only working when the brake pedal was pressed, but that doesn't make much sense to me as the pedal is always being pressed during driving....
- Yellow: Car Reverse Brake Light "+"

Blue: Car Feel Brake Light"+"
Black: GND
Red: ACC Power "+"
For forward parking, the front sensors will start to operate after the brake is pressed
FYI, this is what I bought and had installed.... by a qualified electrical auto technician (only probelm is that he is Czech, I am English and neither of us speak the opposite language!)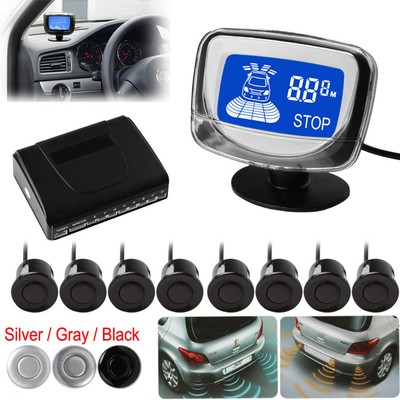 Function: Rear&Front View Car Parking Sensors. - With 8 car parking sensor, protecting your vehicles and cars omnibearing. 8 Parking Sensor This product work like this, when you parking your car ahead.