I have a 2005 R52 with a boot that wont latch. I was recommended to replace the boot lock actuator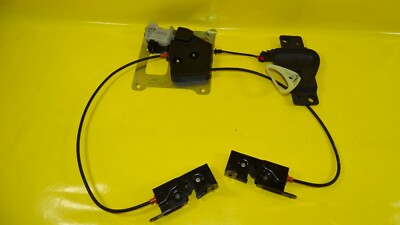 Make and model: MINI COOPER CONVERTIBLE R52 1.6P. Gearbox / Code: 5 SPEED MANUAL / GS5-52BG. IV / HS / KA / KW / PA / PH / ZE / TR26 / TR27 / BT / IM / GY / JE / BF. All the parts are from the UK which are RHD vehicles we cannot promise that the parts will fit LHD vehicle.
I have received a replacement, a couple of questions.
1. should both latches stay shut when depresses manually
2. without fully installing the replacement latch, should I be able to pull the power from the existing one and put into the new one, when using the boot release button in the boot, should that make the motor work
Thanks in advance.