Discussion Starter
·
#1
·
Ok so its not mine and I had to give it back *sigh* …but my god what a car!!!
This morning I was looking at getting the JCW Stage 1 Tuning Kit for my car, but this afternoon, after having driven the new John Cooper Works MINI, I think I've decided against it (still thinking about the exhaust but that's it) and will be putting the money towards a new John Cooper Works as soon as is sensibly possible (we've worked out 18 months onwards is probably going to be the best time), so bang goes the idea of keeping this baby a little longer
Although saying that, it was also discussed that something else might come along in the meantime (facelift maybe, or the new convertible etc) and I would probably want one of those then
It generally happens every time a new MINI is released
This car, to me, was nothing short of awesome! This is the first Work's tuned MINI I have ever driven and I loved every second, really didn't want to give it back!!!!
Had to laugh this morning when I was told who borrowed it yesterday - another MINI2er
(Tobes
)
The car is Pepper White / Black, Punch Leather Rear Seats, JCW Alcantara/Leather Sports Seats (£2499), Sports Suspension, MFSW, Chrome Line Interior, CHILI Pack, JCW Strut Brace (£299), JCW Carbon Bonnet Scoop (£249), JCW Carbon Handbrake Grip (£149) and JCW Side Scuttles (£99).
Managed to do 105 miles in the 5 hours I had the car
and don't ask me how but I made the mpg go up, then accidentally reset it - doh!
Im not sure if it was the strut brace, the sports suspension, or the whole set up of the car combined, but it handled so well, much better than mine, and it felt so much tighter in bends etc. Not sure if the lack of dash rattle was down to the strut brace too, but either way it was great!
Another reason I loved this little beast so much was the fact it has no Stop/Start system
You really don't need to drive the JCW with the sport button on, but for the way it changes the steering I prefer it. It has so much get up and go its unreal, and the noise from that exhaust
Its really deep and sporty and I have to admit, im a sucker for the exhaust noise
it seems to burble away so much more than mine, and pops more (and louder) than std. Its brilliant!
I still say the exhaust would look better with the JCW logo on
but maybe that's just me
The brakes seemed a lot sharper as well, which is obviously a good thing with so much power flying about!! And behind those stunning 17" JCW Cross Spoke Challenge Wheels they look good too. Don't get me started on the wheels,
I love my Webspokes, but I love these more
Im still not convinced totally by the sports suspension, sometimes I think its far too hard, but then I think maybe its better for a car like the JCW, although it can be a bit skittish at times. Maybe its coz every MINI ive owned (including my S) has had standard suspension
uzzled:
Overall I had the most fantastic time driving this MINI, its quick, it sounds fab, looks great, it seems to have it all! Built to the same spec as my current S, I'd be looking at about 25k (not that ive specced one you understand
) which is a lot BUT I think its worth every penny! I'd have one tomorrow if I could
Naturally I took some pics of the car
(I think I have a pic of every MINI ive ever borrowed or had as a loan car, its become tradition
)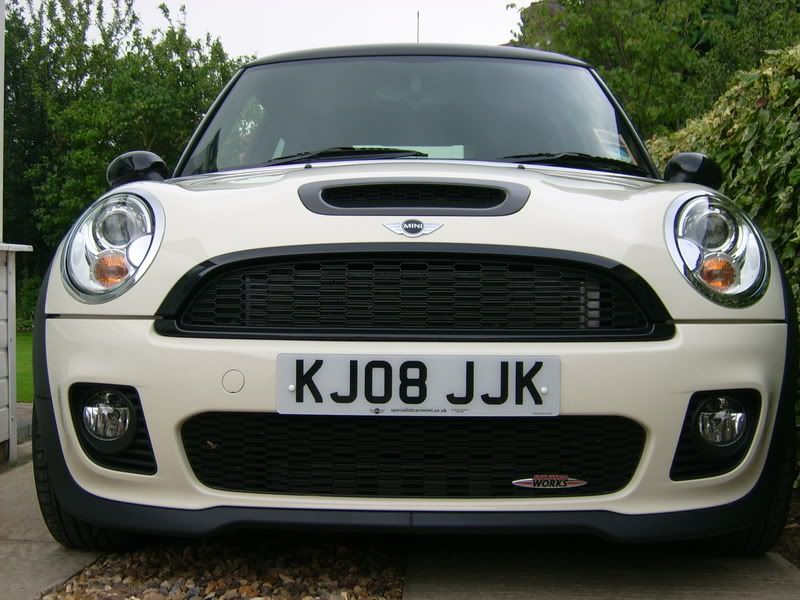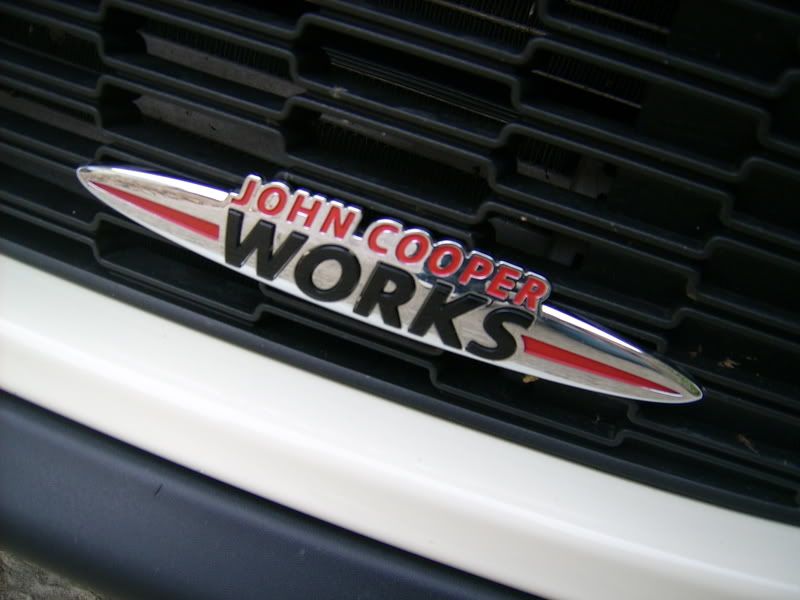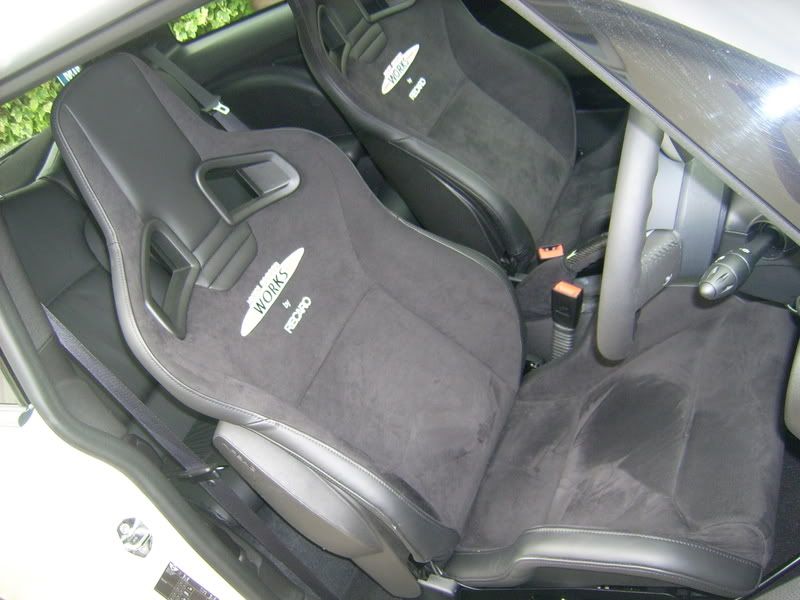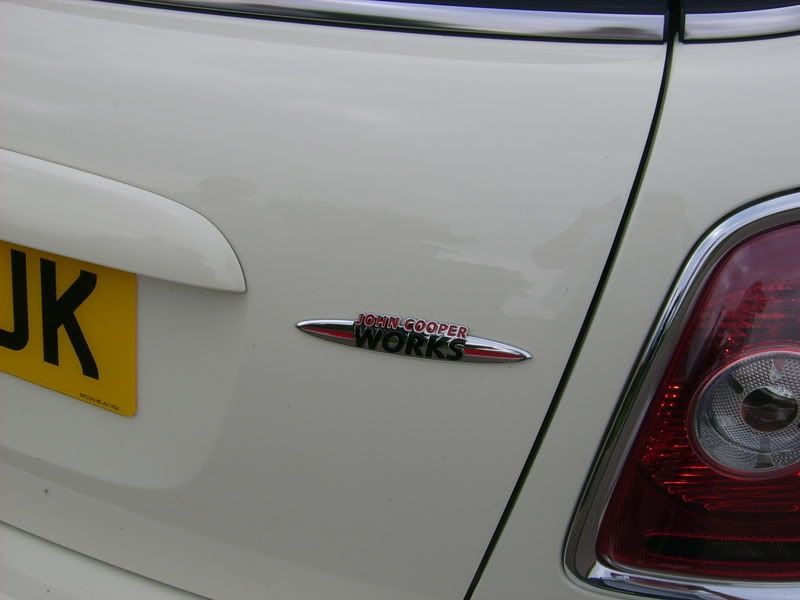 If youve not driven one yet, why not! Its a dangerous game, and will probably cost you a lot of money but hey, all in the name of good fun!