Discussion Starter
•
#1
•
Thought we should introduce our MCS. Its a 2004 53 plate with 40k on the clock. Looks to have been an ex.Mini demonstrator, and seems to have just about every extra that was in the book
Since getting it i've done the Halo side lights, LED rears (thanks Matt for suitable lamps), Chrome line interior, waiting for the Intravee to come so i can fit it next week. Phil did the stripes for us, and a trip to 1320 seems inevitable...
Coming from Japanese perfomance ownership in the past (MKIV TT Supra, Celica GT4 Turbo, Subaru Forester Turbo) i didnt think i'd find anything to give me the same smile - guess i was well wrong there !!
Its supposed to be my wifes car, though i've already managed to sneak it out to work a couple of times
Just finished one of my marathon cleaning sessions so seemed the right time to post some pictures below (all clickable images).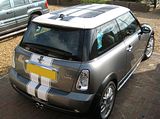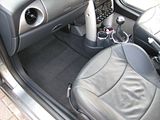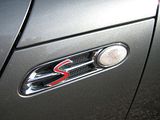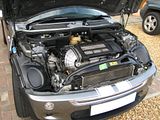 For those of you interested in cleaning the images below are from the cleaning process.
These included Snowfoam/shampoo wash, clayed, machined, and finished with very high Carnuba content Wax.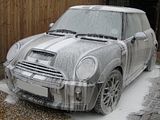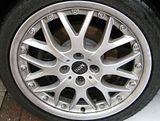 Hope you enjoy - I'm sure they'll be more things to post about in the future, especially as i'm seriously considering getting a Clubman S for myself now :biggrin:
Dean.