Discussion Starter
•
#1
•
I bought a cheap "Motor Max" 1/18 scale model on ebay to compare the quality from the usual Miasto and Burago models. The Motor Max casting is very similar to the Miasto model but on a much cheaper scale. Because the model was cheap I wasn't really disappointed as I had an idea what to do with it, repaint it and create a fictitious racing mini based on Unipart which originally was part of the famous British Leyland/ BMC group!
The model was stripped down to a bare shell and paint removed. Then I painted the shell white and the bumpers red!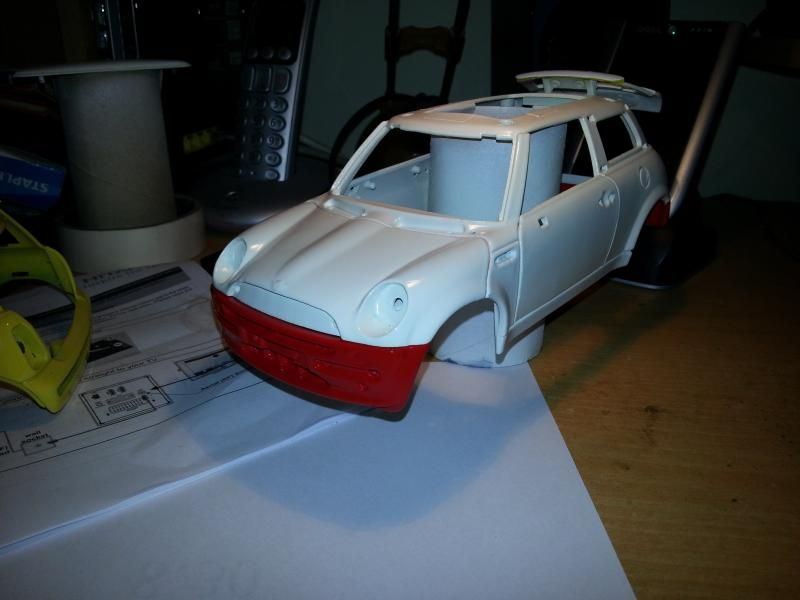 Next up was to make up some transfers to apply to the model and start laying them out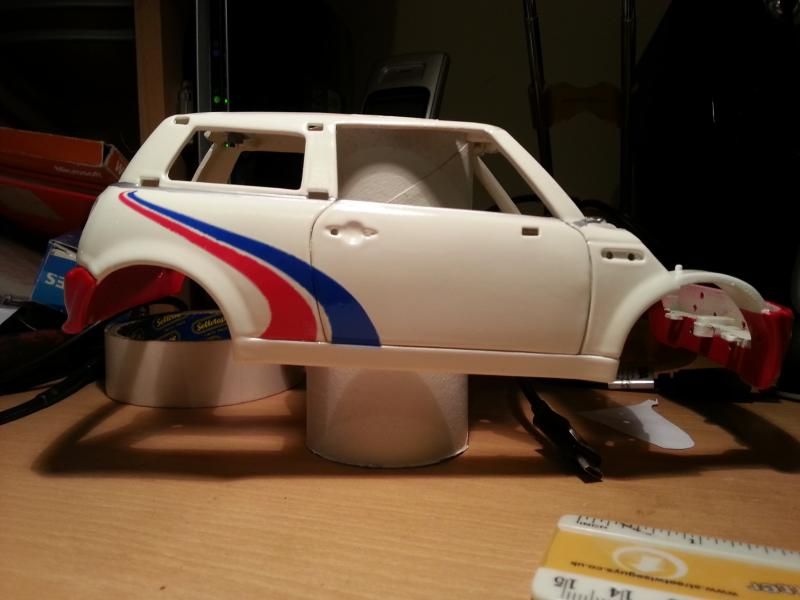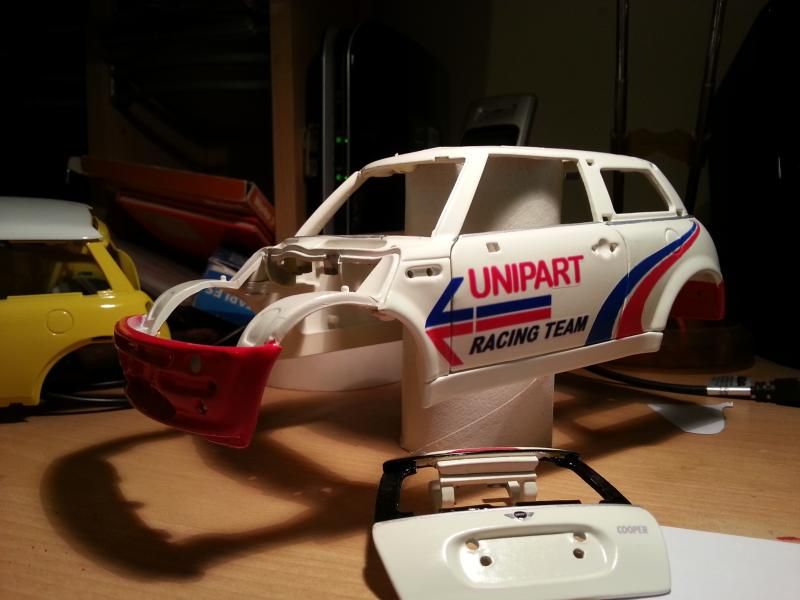 The decal for the bonnet was a bit awkward to fit due to the curves of it and was done with 2 separate transfers
Behind the windows were hand painted black. These aren't really seen but just added the paint as there is gaps in the glazing due to poor build quality of the donor model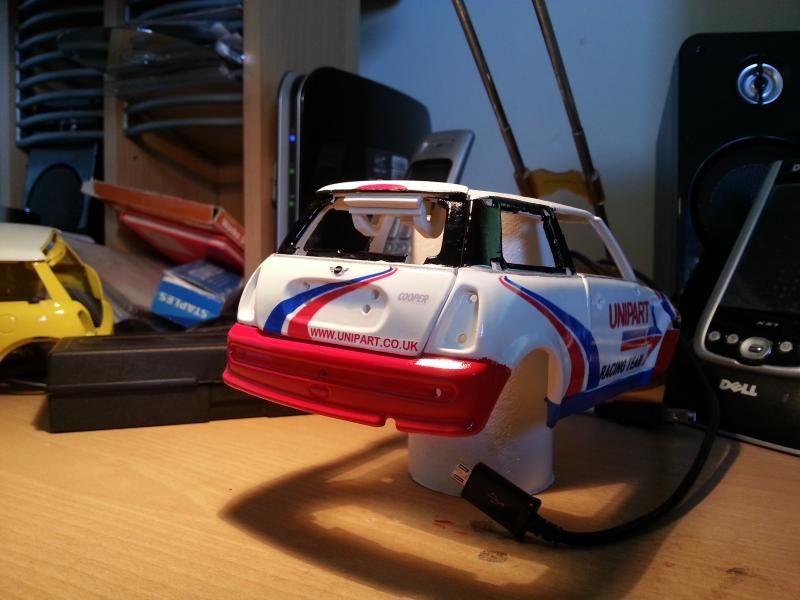 I thought long and hard on what to do with the roof and came up with this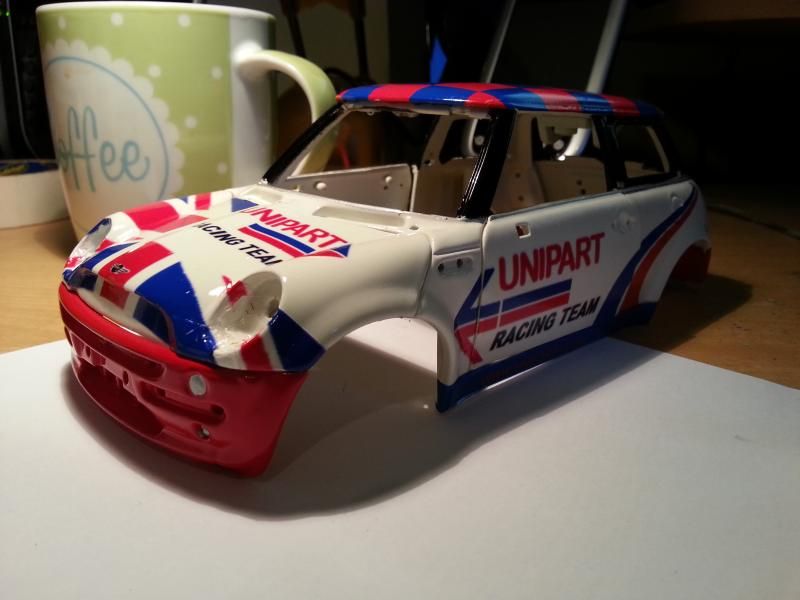 After the decals were complete the entire model was lacquered to seal everything in. Once totally dry I built the model back up with the parts that I stripped off it. Job finished!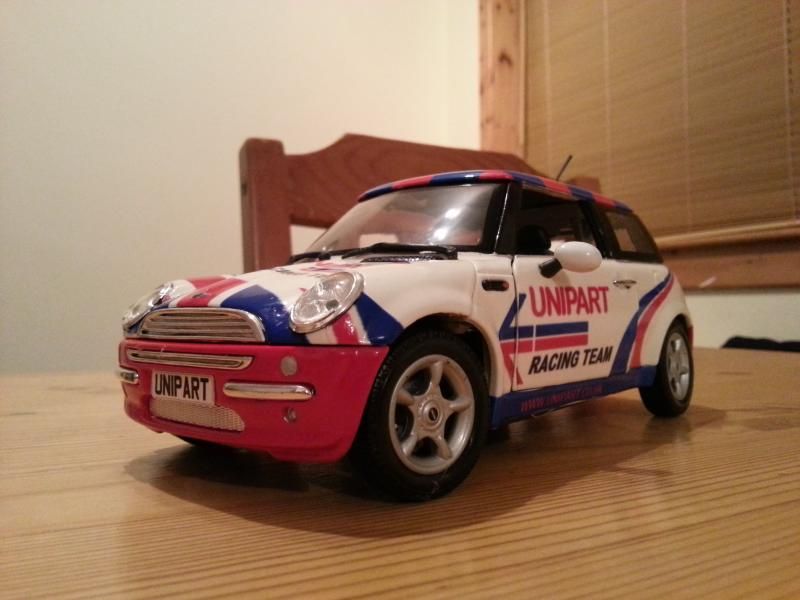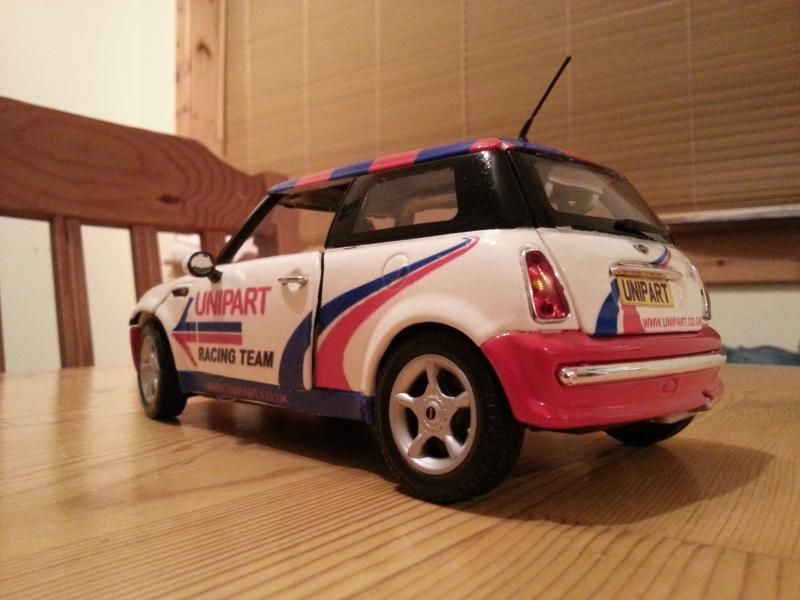 Completely fictitious but now sits with my other repainted Minis