Have you heard of
Photosynth
by Microsoft Live Labs? It's an online tool which constructs a virtual 3D scene from digital photographs. Photos of an object are compared and stitched together, but in 3D not just as a 2D panorama.
Photosynth was announced and demoed to a fair bit of excitement in 2007, here's an introduction to how clever it is:
Blaise Aguera y Arcas demos Photosynth | Video on TED.com
And here's a 3D synth of MINI, taken with nearly 400 photos this morning:
Photosynth Viewer
For those not brave enough to click, this is a screenshot of the synth: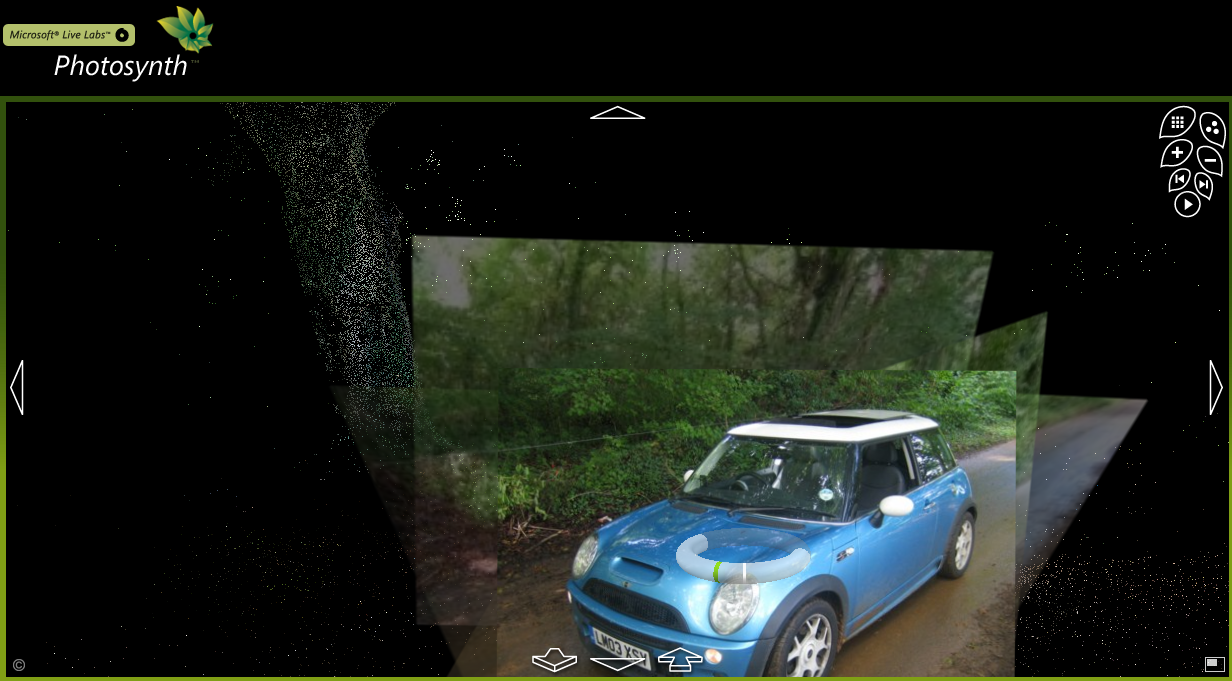 It's not brilliant, but hey, it's a first attempt
Has anyone else given it a try? I'm sure someone here could do it much better than I did!